Tri Kappa to award scholarships, December 31
Friday, September 23, 2022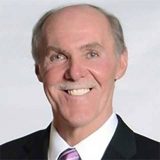 Posted by: Steve Kimmel
The state organization of Tri Kappa will award a variety of scholarships to college students throughout Indiana early next spring. Each state scholarship will be awarded in the amount of $1,000. Tri Kappa has provided scholarship awards since 1914 acknowledging students on the local, province and state levels. Chapters, provinces and the state organization combined, currently give nearly $500,000 annually honoring academic achievement.
Twelve $1,000 Academic Scholarships will be awarded and additional at-large scholarships could be awarded dependent upon the funds available. To apply students must be currently enrolled in a baccalaureate or graduate program, having completed at least one academic year (current sophomores, juniors or seniors). Criteria used by the Tri Kappa selection committee are academic achievement, strong goals, extracurricular activities, work experience and volunteer service.
Two $1,000 Key Scholarships are available to students throughout the state. These are directed to those students who have no previous degree beyond high school and have had a lapse in their education for at least five years. Any student enrolled in an accredited school offering an associate or baccalaureate degree, who had completed at least one semester, may apply. Criteria used by the Tri Kappa selection committee are strong goals, work experience and volunteer service since high school.
Two $1,000 Fine Arts Scholarships will be awarded statewide to students majoring in art, dance, drama or music. To apply, students must be currently enrolled in an accredited baccalaureate or graduate degree program and have completed at least on academic year.
The $1,000 Twanette Nutter Fleming Music Award stipulates that the applicant must be enrolled in a fully accredited course of study leading to a degree to teach music in a private, public, or parochial school and have completed at least one academic year.
Scholarship Chair, Angie Garcia, of Chi Chapter in Huntington, and Marileah Kennedy of the Associate Chapter are currently seeking applicants for the scholarships listed above. These particular scholarships are from the state level of Tri Kappa. Additional scholarship opportunities will be available from the local chapters after the first of the year. For state opportunities, the local chapters can only sponsor the individual if they are a resident of Huntington County. If you are from Indiana, but not a Huntington County resident, please contact your local Tri Kappa Chapter for an opportunity of sponsorship. If you are not sure how, please contact Angie and she can help you.
Students wishing to apply for any of these scholarships are encouraged to contact Angie by emailing Tri Kappa at huntingtonchi@trikappa.org and she will provide you the application and the information required for submission. Completed scholarship packets must be returned to the chapter by December 31, 2022.