Chamber names A B.I.G. Day winners
Friday, September 16, 2022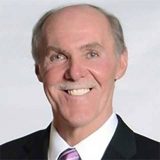 Posted by: Steve Kimmel
Shown in the photo is the A B.I.G. Day winning team of Wings, Etc. Second place went to Heartland REMC and third place to First Federal Savings Bank. Pictured is the winning team from Wings, Etc., from left are Zach Kindler, Jason Parke, Lee Cutting, Garin Stephan, Darik Sands and Bryan Burcroff.
The Chamber of Commerce held its A B.I.G. Day golf outing on Wednesday, September 14 at the Maple Grove Golf Course. The first-place winning team was Wings, Etc.
Second place went to Heartland REMC. Team members were Rob Pearson, Dalton Caley, Kurt Drummond, Colt Burnau, Garrett Keiser and Nick Caley.
First Federal Savings Bank finished third. Team members were Michael Zahn, Stan Perry, Hank Jones, Carl Brubaker, Vikram Kothery and Darrell Bevins.
Closest to the pin for men was Michael Zahn and for women, Lori Culler. Longest putt went to Lee Cutting while Darrell Bevins won longest drive for men and Lori Culler for women. Jeff Souder won the putting green contest.
New to the golf outing this year, the Chamber had a hole allowing golfers to take their turn launching their drive using an AR-15 rifle. The gun owner/instructor was Scott Howell shown in the photo. Pictured shooting the rifle is Ryon Derickson from the W.A. Zimmer team.
The team showing the most exuberance was the JJ's team of Darlene Stanley, Megan Reckelhoff, Ronda Smelser, Megan Bobay, Leanne Pike and Kristy Walker.