Tri Kappa closes out another successful year
Friday, August 5, 2022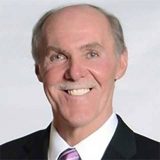 Posted by: Steve Kimmel
Huntington Chi Chapter of Tri Kappa closed out a successful year of fundraising through projects including Huntington Nursery & Florist Gift Card Sales and Terry Lynn Nut sales. Because of the generous community they serve, Tri Kappa is once again able to return funds back to the community of Huntington.
This year, Tri Kappa has distributed $5,000 to the following not-for-profit organizations: Blessings in a Backpack of Huntington County, By the Book/Associated Churches and McKenzie's Hope. When gathered for the check presentation, one of the recipients stated, Tri Kappa is meeting the needs of children, physically, spiritually and emotionally.
Chapter president, Angie Garcia stated, "We couldn't do what we do without the help of our generous community and the wonderful hearts of the women who serve in this organization."
In the local chapter's history, Tri Kappa has given in excess of $565,000 back to the community in philanthropic donations. In addition, the chapter remains committed to promoting charity, culture and education in a variety of ways.
Consequently, Tri Kappa has also distributed over $135,000 to local graduating seniors who have furthered their education at the collegiate level. These philanthropic endeavors have been made possible through the dedicated women of Tri Kappa along with the continual support of the Huntington County community. State Scholarship opportunities are coming up this fall. For additional information about Tri Kappa scholarship opportunities, follow them on Facebook at: Tri Kappa of Huntington or email HuntingtonChi@trikappa.org.