Community serves kids at Back to School Bash
Friday, August 5, 2022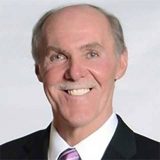 Posted by: Steve Kimmel
The community came together for the second year on Saturday, July 30 with a Back to School Bash. Downtown Huntington was the site for children headed back to school to be supplied with new jeans, shoes, socks, hats, gloves, underwear, backpacks, school supplies, haircuts, lunch, ice cream and more! Music was provided by Chad Hauck of the Awakening Church.
Each block of the downtown area featured groups meeting the needs of Huntington's children at no cost to them. The event had a dunk tank, bounce house, obstacle course and the "Hidden in Plain Sight" traveling exhibit created by Intersect, Inc. in collaboration with LACE (Local Anti-Drug Coalition Effort). "Hidden in Plain Sight" is an interactive display designed to help parents of teens recognize unfamiliar hazards that are often in plain sight.
The event was organized by Michelle Crone, the Indiana Dream Center and The Awakening Church with many other organizations participating.
The Huntington City-Township Public Library brought the Bookworm to the Back to School Bash. Library personnel provided each child with a new book, and games and crafts were offered.
Schwan's ice cream bars were supplied Craig and Judy Lee. Downtown businesses were open throughout the festivities.
The New Life Meal Ministry offered free hot dogs, potato salad, chips and water for lunch and all free for those attending.