Theatre Guild to present Willy Wonka in July
Friday, June 17, 2022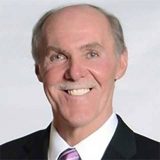 Posted by: Steve Kimmel
Huntington Theatre Guild: ACT II is excited to do their first full production since COVID. The Theatre Guild will be performing the full version of "Willy Wonka" on July 22, 23 and 24.
Rehearsals have started and the cast line up is fantastic!! Will there be candy? ABSOLUTELY!! Will there be chocolate? DEFINITELY!! Will there be singing and dancing? OF COURSE!!! This is a show that you will want to bring your family, kids and grandkids to see. You might even want to come more than once.
Tickets are on sale now at Eventbrite or from any cast member. Tickets are $10 general seating. As a bonus, on the back of the tickets are some special deals from local businesses. Performances are Friday, July 22 and Saturday, July 23 at 7 p.m. Sunday, July 23 there will be a matinee performance at 2 p.m. For more information contact Deanna Albertson at (260) 224-3013.
Be sure to like and follow us on Facebook here.