COVID-19 testing site to close at the end of June
Friday, June 17, 2022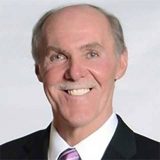 Posted by: Steve Kimmel
According to the Huntington County Health Department's Facebook page they are turning a page in the long course of how they manage COVID-19 in Huntington County. The last 2.5 years have been long and arduous.
Every step in how they responded to the pandemic has been done in good faith as their understanding about the transmission of the virus, risk of infection and population immunity grew over time. Nothing about this pandemic has been easy and our community has been affected deeply.
We have entered a transition point when the free testing site next to Cardinal Family Medicine will close at the end of June. Testing for the virus has been a key to our response. Recognizing who was sick and isolating them helped control the speed and spread and protected the vulnerable.
The site will close as the grant funding ends. They recognize the response to COVID-19 is now less of a public health response as people have more access to tests both at home and through their primary care.
The staff at the Health Department, team of testers and staff at Cardinal Family Medicine deserve special thanks for helping people navigate test results along with quarantine and isolation protocols. It cannot be overstated how hard all of these people worked on behalf of their community.
They know they will continue to see infection from COVID-19. However, they now have a full complement of action. They have testing, N95-rated masks if you are sick or high risk, distancing measures, vaccination and a full array of treatments. They will continue to monitor the spread and ensure the layers of defense hold firm. If there are changes, they will communicate and respond.
The Huntington County Health Department wants to thank the community for its patience and understanding. There was much frustration, fatigue, sickness and hurt. However, when they approached the response as a community dedicated to the most vulnerable, they found a path forward. Let all continue to be a community dedicated to making Huntington County a great place to live.