Prickett named new Chief Habilitation Officer
Friday, November 10, 2023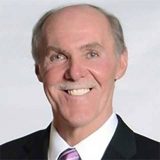 Posted by: Steve Kimmel
Pathfinder president and CEO Danielle Tips has announced the appointment of Brittany Prickett as the new Chief Habilitation Officer for the organization.
Prickett has 14 years of professional experience in the field. As a former senior director of health and residential supports at Easterseals Arc of Northeast Indiana, she brings abundant knowledge and expertise that are perfectly aligned for this new role.
Tips says, "Brittany is undoubtedly a servant leader with a passion for our mission. I am eager to see how our disability services will continue to evolve as needs and resources change but always remain people first and empowering."
"With Brittany's leadership, vision and collaboration, and with her management team, Pathfinder is well suited to lead the disability field, said Tips"
Prickett hails from Whitley County and graduated from Columbia City High School in 2004. In 2008, she completed her Bachelor of Science in Behavioral Science from Missouri Baptist University in St. Louis, Missouri.
"I am very excited about the opportunity to join Pathfinder and am particularly interested in the agency's overall growth over the next several years. I'm enthusiastic about the prospect of developing new services as well as bringing my experience in working with both the Supported Living and Group Home residential teams to strengthen autonomy, inclusion, and stability for the people supported in these programs, said Prickett"
"Strengthening the talents of the people I support is my mission as a leader. I leave you with this quote, 'Success is the sum of small efforts, repeated day-in and day-out.' – Robert Collier."
Prickett will begin her role as CHO at Pathfinder on November 13.