Master Gardener Basic Training set for 2024
Friday, November 10, 2023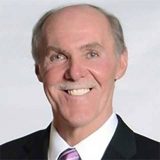 Posted by: Steve Kimmel
Purdue Extension Master Gardener Basic Training for Huntington, Wabash and Miami Counties in 2024 will be on Thursday evenings from 6 to 9 p.m. from March 7 through May 30. The location of the sessions will alternate between counties.
There will be a wide range of subjects covered in the training including soil and plant science, diagnosis of plant problems, pesticide safety, culture of vegetable, flower, landscape and fruit plants. The deadline for submitting applications is February 7.
There are many projects, in which individuals can volunteer, once they have completed the Master Gardener intern coursework. Some examples are providing gardening education at community events, teaching youth, and speaking to local clubs and organizations. Huntington County Master Gardeners also spend many hours working at display gardens at the Salamonie Interpretative Center and the Forks of the Wabash. Many more possibilities for volunteer service exist for those willing to help teach others through their knowledge of taking the class.
If those interested would like an application for the 2024 class or if you have questions about the program, contact Ed Farris, Agriculture and Natural Resource Educator, Purdue Extension – Huntington County Office, 1340 S. Jefferson, Huntington. You can also reach Farris calling (260) 358-4826 or by e-mail at emfarris@purdue.edu. Note that class size may be limited depending on the number of applications that are received. Materials and expenses for the series of classes are $175 per participant.