Parkview accepting applications for scholarship
Wednesday, January 19, 2022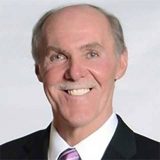 Posted by: Steve Kimmel
Parkview Foundations is now accepting applications for the Parkview Huntington Spirit of Service Scholarship. This opportunity for funding is made possible by the generosity of donors and their desire to support students wishing to further their education.
Applications are now available and will be accepted – along with all required documents – through Friday, February 25.
The Parkview Huntington Spirit of Service Scholarship will provide a $1,500 scholarship (payable directly to the school) to be used exclusively for tuition assistance.
Huntington County students pursuing post-secondary education in a healthcare-related field of study at any accredited institution of higher learning or technical training – as well as students residing outside Huntington County who are enrolled at Huntington University – are eligible to apply. Candidates must meet the following criteria to be considered for the scholarship:
Submit a completed online application.
Provide two personal letters of reference (not from family members).
Write a personal narrative of 500 words or less explaining why the applicant has chosen a healthcare-related course of study and detailing extracurricular school activities and/or pertinent involvement in community activities. Please include any special circumstances that might be helpful to those evaluating this application. Only the selection committee will have access to the submitted information.
Be enrolled, or plan to enroll, in an accredited post-secondary educational institution to pursue a healthcare-related major/course of study.
 Recipient must enroll for the academic year for which the scholarship is awarded, or the scholarship award will be revoked.
Launched in 2019, the Spirit of Service Scholarship continues a long tradition of support for local residents pursuing post-secondary studies in the healthcare field. Funding comes from proceeds of the operation of the hospital's gift shop. 
The scholarship application is available at the Huntington North High School Guidance Office, from the Parkview Huntington Foundation office at Parkview Huntington Hospital, or online at www.parkview.com/SpiritScholarship. If you have questions regarding this scholarship or the application process, please email scholarships@parkview.com.