Tickets going quickly for three upcoming shows
Wednesday, January 19, 2022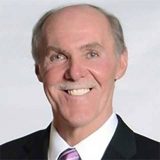 Posted by: Steve Kimmel
Honeywell Arts & Entertainment still has seats available for three upcoming performances in Wabash. Tickets are available and can be purchased by calling (260) 563-1102 or online at www.honeywellarts.org.
Brian Regan – Thursday, January 20, at 7:30 p.m., Honeywell Center. Brian Regan is one of the most respected comedians in the country with Vanity Fair calling him "The funniest stand-up alive," and Entertainment Weekly calling him, "Your favorite comedian's favorite comedian." Having built his 30-plus year career on the strength of his material alone, Brian's non-stop theater tour continuously fills the most beautiful venues across North America, visiting close to 100 cities each year. This performance is sponsored by Edward Jones (Troy Baer, Wayne Denger, Tyler Olson and Amy Sullivan). Most seats are $35 and $45; Limited premium seating $75.
Satisfaction – The International Rolling Stones Tribute Show – Thursday, January 27 at 7:30 p.m. at the Eagles Theatre. For over 20 years and with more than 4,000 performances worldwide, Satisfaction features the likes of Mick Jagger, Keith Richards and more as they cover all eras of The Rolling Stones. They have been featured in Rolling Stone magazine, Showbiz Magazine, Las Vegas Today, CBS Sunday Morning news and hundreds of national newspapers, magazines, television & radio as the world's greatest show honoring the Rolling Stones and their legacy. Most seats are $20, $25 and $35. 101.9 Rocks is the Welcoming Station for Satisfaction. 
Alice Cooper – Monday, January 31, 7:30 p.m., Honeywell Center. With a career spanning 50 years and numerous hits, Alice Cooper is one of the most iconic and recognizable music legends in rock history. The Godfather of Shock Rock is known for his theatrical stage shows as much as his music, which includes "No more Mr. Nice Guy," "I'm Eighteen," "School's Out," and "Poison." Sponsored by Frederick's Photography. Most seats are $59, $69 and $79. Limited premium seating $199 and $259.