"Tuck Everlasting" at HU this weekend
Friday, November 17, 2023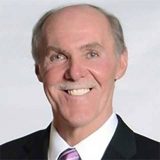 Posted by: Steve Kimmel
The Huntington University Theatre Company and Department of Music are proud to present "Tuck Everlasting," a musical based on the novel of the same name by Natalie Babbitt.
"Tuck Everlasting" introduces audiences to eleven-year-old Winnie Foster, who yearns for a life of adventure beyond her white picket fence. After she becomes unexpectedly entwined with the Tuck family, however, she gets more than she could have imagined. When Winnie learns of the magic behind the Tucks' unending youth, she must fight to protect their secret from those who would do anything for a chance at eternal life.
As her adventure unfolds, Winnie faces an extraordinary choice: return to her life, or continue with the Tucks on their infinite journey.
The novel was originally written for children, but those involved with the Huntington University production are quick to point out that the story offers something for all ages.
"I think everyone is going to love this show, but I think those who appreciate family and have lived life with someone special will be drawn to this story," said Director Mary Beth Frank.
Originally produced on Broadway, the musical has plenty of spectacular music and choreography and action-packed adventure, but it also raises deeper questions about life, family and forgiveness.
"The story is full of fun adventures, humor and life lessons, and is brought to life by an amazing cast of singers and dancers," said Music Director Melanie Carter. "This show will make people think about and appreciate the different phases of life and be grateful for our memories."
"A surprising number of people have only seen the movie, which is often described as being serious or heavy," said Choreographer Amya Floor. "The musical focuses more on the happiness found in life and is much more exciting and upbeat throughout."
"Tuck Everlasting" opened in Zurcher Auditorium in the Merillat Centre for the Arts on November 16 and runs through Saturday, November 18. Show times and tickets are available at huntington.edu/Tuck.