GQT announces Sensory Friendly Movie Nights
Friday, October 28, 2022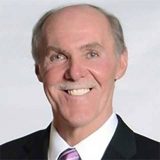 Posted by: Steve Kimmel
GQT Movies is proud to bring Sensory Friendly Movie Nights to Huntington. The Sensory Friendly Movie nights offer discounted movies, shown in a sensory-friendly format, to the community on the last Wednesday of the month from October 26, 2022, through April 26, 2023.
The series features several family-friendly films, such as Lyle, Lyle, Crocodile, Puss in Boots: The Last Wish and more! See the attached schedule for movies and dates they will be featured.
"We are very excited to offer this special showing to our movie-goers with sensory needs," stated GQT Movies COO Matt McSparin. "We heard from a cross-section of our guests that this type of show was a want and need, so we listened. As always, GQT is focused on value, cleanliness and customer service, and we can't wait to host everyone so they can experience all that we offer."
Although the films are offered at a discount, seating is limited to one auditorium, so guests are encouraged to come early. Concessions will be available for purchase and are everyday affordably priced.
For movies, movie times and more information about the Sensory Friendly showings, visit www.gqtmovies.com/sensory.