PHH to host remember loved ones December 4
Friday, October 28, 2022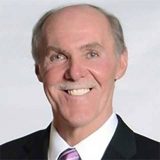 Posted by: Steve Kimmel
The holiday season can be a difficult time for people who are missing loved ones who have passed away. Remembering them in the company of others who have gone through similar loss can provide comfort and fellowship.
Parkview Huntington Hospital (PHH) and Parkview Huntington Foundation will host an event to offer that comfort on Sunday, December 4, from 6:30 to 7:30 p.m. "Lights to Remember" will take place in the hospital's main lobby at 2001 Stults Road in Huntington.
The event will include light snacks and refreshments, music and words from Doug Selig, president of PHH. At the beginning of the event, there will be a moment of silence with the lighting of candles to remember guests' loved ones.
"Of course, the holiday season is a time for joyful gatherings with family and friends," says Selig. "But it also presents a time to stop and reflect. The pandemic has been hard on so many people, and we want to offer those who are feeling the absence of lost loved ones a supportive way to remember and honor them while experiencing the warmth of community. We hope many folks will join us for this special time."
In addition to offering solace and remembrance, the event will also raise funds to benefit the hospital's Clinician Education Fund, which provides financial assistance to enable clinical staff members to continue enhancing their skills and knowledge by attending state, regional, or national conferences, workshops, seminars or similar events. For a donation of $10, individuals can have their loved one's name displayed during the event and receive a special keepsake, a memorial ornament in the shape of a dove. The ceramic ornaments will be hand-crafted by hospital and foundation volunteers.
Individuals who are unable to attend the event may also receive the keepsake by making a $10 donation online.
Registration is required for this event. Visit http://www.parkview.com/lightstoremember to register and donate by Tuesday, November 15. Guests may bring other family members or friends along with them. The number of guests should be specified on the online registration form.
Sponsorships are still available for this event. Information is available at the above link.
Questions about the event may be directed to sonya.foraker@parkview.com.