Founding Father together again, September 17
Tuesday, August 3, 2021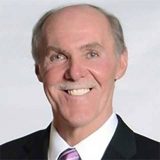 Posted by: Steve Kimmel
The Huntington County Chamber of Commerce is organizing an event in honor of Constitution Day. Known as the Founding Fathers, the program for 2021 will include Benjamin Franklin, Thomas Jefferson and John Adams.
On September 16 and 17, three of those names will be portrayed in Huntington, helping to bring the American Revolution to life. Barry Stevens as Benjamin Franklin, Michael Lepage as John Adams and Tom Pitz as Thomas Jefferson, will engage students in assemblies both days at Huntington County Community Schools. On Friday evening, September 17 – which is Constitution Day across America as well as the 173rd anniversary of the establishment of the City of Huntington – they will take the stage, in 18th-century costume, for a free public performance at Huntington University's Zurcher Auditorium. Sponsorship for Friday's event is provided by the City of Huntington, Huntington University, Huntington County Community School Corporation and Our Sunday Visitor. Thanks to the sponsors, the event is free to the public.
Barry Stevens, left, has been presenting Benjamin Franklin since 2005. He was tending a campfire while participating as a member of the First Virginia Regiment (a company of Revolutionary War re-enactors). Visitors to the campfire would address him as "Ben" with such frequency and certainty that he outfitted himself as this special 18th century gentleman and actually began answering their questions.
Stevens' education about Dr. Franklin has led him to read and study extensively on the life and times of this American personality. That study is ongoing and without end. It has taken him to locations throughout the Colonies known to Dr. Franklin, and even to Le Procope Restaurant in Paris, France. On a recent trip he visited the Bakken Museum in Minneapolis, Minnesota, to gain insight into the electrical experiments conducted by Dr. Franklin. This experience is constantly being referenced as he presents Benjamin Franklin to eager and responsive audiences. Engage Dr. Franklin in a conversation and experience for yourself the fun of interacting with living history.
Michael Lepage, center, has been a Historical Interpreter since 1992. Lepage has played historical characters since 1998 including: John Adams, Paul Revere, Dr. Joseph Warren, Peter Oliver, a British Soldier, a Civil War Soldier and Baseball Player/Manager John McGraw. Lepage has performed at a variety of venues including the Adams National Historical Park, the John F. Kennedy Library and Museum, Minuteman National Park, The Paul Revere House, the Boston Tea Party Museum, the Old South Meeting House, the Old State House, Marriott's Custom House and corporate events. Lepage is married to the love of his life, Anne Marie Lepage, and they live in Foxborough, Massachusetts. Lepage is employed at the Norfolk County Registry of Deeds in Dedham, Massachusetts.
Thomas Pitz, right, a.k.a. Mr. Jefferson, is a resident of beautiful Orange County, in the heart of the Virginia piedmont, home-place of Jefferson, Madison and Monroe. Pitz has been portraying Jefferson since 1987. He has amassed a list of clients that ranges from corporate executives and medical faculty to elementary school students. Pitz considers it an honor and a privilege to bring one of America's greatest historical figures back to life.
"After performing as Mr. Jefferson for many years," says Pitz, "I have come to believe that none of the "Founding Fathers" evokes a stronger feeling in people than Thomas Jefferson. They may love him or hate him, but few people can ignore him if they wish to understand America."
Huntington resident Gib Young, who is a nationally renowned interpreter of Theodore Roosevelt, will introduce the Founders at the Friday night public event. Young was part of Huntington's 2018 Constitution Day program, "Rushmore Live!" in the company of reenactors as Abraham Lincoln, George Washington and Thomas Jefferson – the other faces with Roosevelt on Mount Rushmore.
Doors open at 6:15 p.m. for the 7 p.m. "Founding Fathers" program. The program will be held in the Zurcher Auditorium in the Merillat Centre for the Arts on the Huntington University campus, 2303 College Avenue.