Support local businesses serving you!
Wednesday, March 31, 2021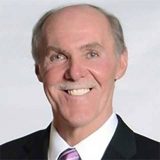 Posted by: Steve Kimmel
During these tough economic times, the Chamber of Commerce would like to encourage all people of Huntington County to shop local. We are in times like we have never seen before, and all of us need to support our local businesses. In this posting you will find a list of businesses in Huntington County that are open. Along with their business name, you will find a link to their Facebook page if the business has one.
Other ways that we can support our local businesses include purchasing gift cards to use later. This includes your favorite shop, fitness studio, YMCA, restaurant and more. It is an immediate way to provide cash to that business.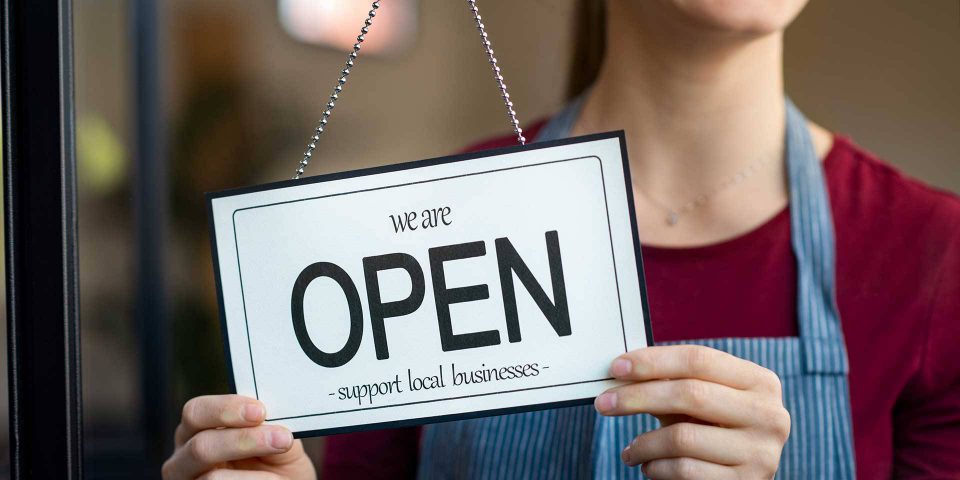 When using curbside pickup at local supermarkets and restaurants, consider being a little extra generous with tips for delivery employees since their income will drop due to fewer patrons. Also shop local online with retail businesses as many are creating online shops for customers to make purchases during this time, even offering free shipping.
From cheese and meats to produce and desserts, give special attention to local products when ordering grocery delivery. Spread the word about your favorite local businesses to family and friends!
If you know of a business that is not listed, but would like to be listed here, please send the business name to Steve Kimmel at skimmel@huntington-chamber.com.
RESTAURANTS
ANTIQOLOGY
Facebook
APPLEBEE'S GRILL & BAR
Facebook
ARBY'S
Facebook
ARI'S GYROS & BBQ
Facebook
B&K ROOT BEER STAND
Facebook
BRAVO'S MEXICAN RESTAURANT, WARREN
Facebook
BRICK HOUSE GRILL
Facebook
BUD'S SPORTS BAR
Facebook
BURGER KING
Facebook
CAFE OF HOPE
Facebook
CASEY'S GENERAL STORE
Facebook
CHAPMAN'S BREWING COMPANY
Facebook
CHAVA'S MEXICAN GRILL
Facebook
CROSSROAD PANTRY, INC., MARKLE
FacebookMarkle
CROSSROAD PANTRY, INC., WARREN
FacebookWarren
DAN'S FISH FRY
Facebook
EAST OF CHICAGO PIZZA, WARREN
Facebook
GOLFO DI NAPOLI, LLC, WARREN
Facebook
GREAT WALL RESTAURANT
Facebook
HARDEES
Facebook
HEALTHY HUT
Facebook
JIMMY JOHN'S
Facebook
JIMMY POPS PIZZA
Facebook
JJ JAVA
Facebook
JOSEPH DECUIS, ROANOKE
Facebook
LEE'S FOODS dba KFC
Facebook
LOS AMIGOS
Facebook
LOVE'S TRAVEL STOPS & COUNTRY STORE
Facebook
McDONALD'S
Facebook
MECATES MEXICAN GRILL
Facebook
MOE'S RESTAURANT
Facebook
MOOSE & MOLLIES CAFE & GELATO, ROANOKE
Facebook
NADEAN'S CAKES/COOKIES/CATERING, MARKLE
Facebook
NICK'S COUNTRY CAFE
Facebook
NICK'S JUNCTION, ROANOKE
Facebook
NICK'S KITCHEN
Facebook
PAPA JOHN'S PIZZA
Facebook
PIZZA HUT
Facebook
PIZZA JUNCTION
Facebook
PJ'S PAESAN'S PIZZA
Facebook
PROPER PASTRY, ROANOKE
Facebook
SIMPLY SWEET BAKERY
Facebook
SON-RISE BAKERY, WARREN
Facebook
SUBWAY
Facebook
VILLAGE INN, ROANOKE
Facebook
TASTE OF PHILLY, ROANOKE
Facebook
THE COUNTRY POST
Open for Business
THE PARTY SHOP
Facebook
THE PATIO: PIZZA & BBQ, ROANOKE
Facebook
THE PICKLE, MARKLE
Facebook
WINGS, ETC.
Facebook
Z-PLACE PIZZA
Facebook
FOOD SERVICES
ALDI'S
Facebook
JOHN'S MEAT MARKET, ROANOKE
Facebook
KROGER
Facebook
POOLE'S MEAT MARKET, WABASH
Facebook
SERVICE & REPAIR
DANIELS AUTOMOTIVE
Facebook
BECKLER POWER EQUIPMENT
Facebook
CITIZENS TELEPHONE CORPORATION, WARREN
Facebook
DEWEESE SOFT WATER & APPLIANCES, WARREN
Facebook
GARAGE DOOR SERVICES
Facebook
JD'S AUTOMOTIVE DETAILING, LLC
Facebook
McCUNE SALES & SERVICE
Facebook
METRONET
Facebook
SCHROEDERS AUTOMOTIVE SPECIALISTS
Facebook
MIKE'S CAR CARE CENTER
Facebook
RETAIL
ACE HARDWARE
Facebook
BEND THE TREND BOUTIQUE & DECOR
Facebook
GEBHART'S FLORAL BARN AND GREENHOUSE, WARREN
Facebook
HOMECRAFT – THE ART OF HOME
Facebook
HUNTINGTON NURSERY & FLORIST
Facebook
JUERGENS HARDWARE
Facebook
LITTLE SWEETS SPOT
Facebook
MAZIE'S FLOWERS, MARKLE
Facebook
NOT TO SHABBY HOME DECOR AND DESIGN
Facebook
THE DESK AND THE COPY STOP
Facebook
THE FIBER ALCHEMIST
Facebook
TOWN & COUNTRY FLOWERS
Facebook