West leads Continuous Improvement Department
Friday, March 24, 2023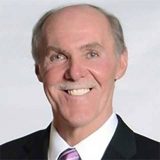 Posted by: Steve Kimmel
Pathfinder's Chief Strategy Officer Christopher Kauffman has announced the creation of the Continuous Improvement Department (CID) and the appointment of Christina West as Continuous Improvement Director.
The new CID team comprises Christy Ruckman, Continuous Improvement Manager; Amy Straley, Quality Specialist; Jamie Moon, Project Coordinator and led by the newly appointed Continuous Improvement Director Christina West.
"I can think of no one better to champion Person-Centered Thinking and embed it as the primary tool for continuous improvement at Pathfinder than Christina. Christina has been a member of the Pathfinder family for about 24 years in total. During that time, I have come to know her as one of our organization's most passionate and engaged members," says Kauffman.
The Continuous Improvement Department was born from the desire to standardize performance improvement and quality assurance processes across the organization and help be more person-focused in our policies and practices. As a human services company, Pathfinder's improvement process must put people first. CID is designed to embed person-centered concepts throughout each department within Pathfinder. Their clear and systematic thinking, married with a person-first ideology, sets CID apart from similar departments at other companies that focus primarily on process over people.
CID has flipped the script on this view. They have taken on the persona of an in-house consultative group that works objectively alongside departments to help them achieve their departmental goals.
"When a department reaches out for guidance, we follow the approach of plan, do, check, and act all through the lens of person-centered thinking," shares West.
West goes on to share, "The team we have assembled embodies strategy and heart. Our goal is simple, to be a resource to other departments to continuously improve while supporting people first."
Join Pathfinder Services in congratulating Christina on her new role and celebrating their new team of person-centered thinkers.