Eyecare Associates of Roanoke opens last fall
Friday, March 17, 2023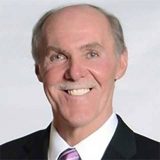 Posted by: Steve Kimmel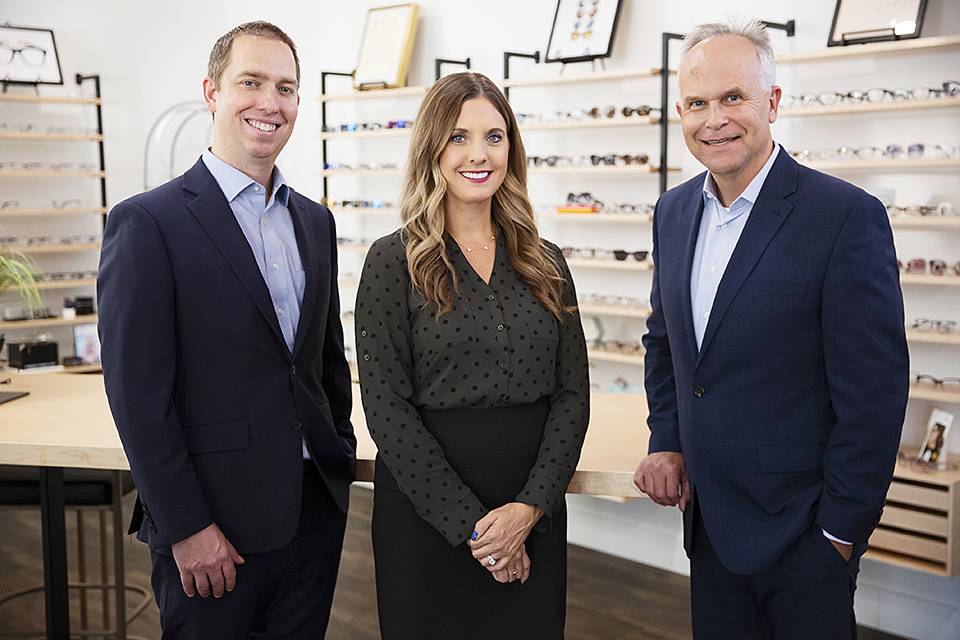 The new Chamber of Commerce members, Eyecare Associates of Roanoke optometry practice, builds on a 90-year, local tradition of providing quality eye care in a friendly manner.
The location, which opened in late fall 2022 at 270 N. Main Street, is a second location of the Eyecare Associates practice in Bluffton.
"Caring is the core," said Eyecare Associates' senior partner Dr. Richard Schamerloh, who was named the 2021 Indiana Optometrist of the Year. "The Bluffton practice thrives in a small-town setting and draws people from the region because of the connection to and collaboration with our patients on eye health and treatment, eyewear solutions and specialized contact lens options."
The opening of the Roanoke location also revives Eyecare Associates' historical connection to Huntington County.
The practice's history begins with founder Dr. Garold L. Johnson, who was born in 1898 in Tocsin in northeastern Wells County. After graduating from optometry school, Johnson began working at optometry practices in Fort Wayne. In 1931, he and his wife, Lois, and daughter, Barbara, moved to Huntington, where he practiced optometry from their home. Yearbooks show he and his wife also enrolled in classes at Huntington College.
In 1932, the family moved to Bluffton, where Dr. Johnson opened the practice that has become Eyecare Associates. He was joined by son-in-law Dr. C. William "Bill" Trubey in 1953. Among the practice's current doctors, Schamerloh joined in 1993, followed by partner Dr. Ryan Gustus in 2011, and associate Dr. Jill Liechty Roth in 2013. They continue to provide the same friendly, personal service patients have received since the practice's founding.
Eyecare Associates also has deep roots in area communities through a long tradition of philanthropic activities and support of local organizations. Following the lead of predecessors Johnson and Trubey, current doctors and staff provide vision screenings at schools and health fairs, participate in eyecare mission trips to Central America, and support Lions Club International efforts to collect and recycle eyewear for people in need.
"It has been a great privilege for Eyecare Associates of Bluffton to serve the community and multiple generations of families, and we look forward to doing the same in our new Roanoke location," Schamerloh said.
Roanoke's quaint downtown, which hosts a variety of shops and eateries within walking distance of the practice, harkens back to the 1800s and early 1900s when it was a thriving commercial center between Huntington and Fort Wayne. In the mid-1800s, freight and passenger boats traveling on the Wabash and Erie Canal passed about a block from Eyecare Associates' Roanoke office.
In the late 1800s and early 1900s, the land where the Roanoke practice now stands served as the main location of Wasmuth & Sons, a large, family-owned conglomerate of businesses operating in Roanoke, Huntington and Andrews in Huntington County. The two-story brick barn preserved at the rear of the Eyecare Associates' property once housed the Wasmuth planing mill, where rough wood was planed into boards or moulding.
"Today, Eyecare Associates offers a wide range of eye care across all ages including pediatric, adult and geriatric populations," Schamerloh said. "Specialty services include myopia control, presbyopia management, basic and advanced contact lens fitting and services for the visually impaired.
"One of our strengths is that we take time to really listen to each patient, and by leveraging our cumulative years of experience and advanced technology, we are able to craft unique solutions for their individual needs," Schamerloh said.
In 2022, Eyecare Associates of Bluffton received Readers' Choice Awards from Fort Wayne Newspapers and the Bluffton News-Banner and the Roanoke office won Best Optometrist/Eye Care provider in the Huntington Herald-Press' Huntington County's Best Of contest.
Eye health and treatment of eye diseases are a cornerstone of the practice, with all doctors having completed one-year, post-graduate residencies in ocular disease through the Veterans Administration.
"State-of-the-art instruments at both locations assist doctors with diagnosis and management of a wide range of ocular conditions including dry eye, glaucoma, diabetic eye disease and macular degeneration," Schamerloh said.
The doctors at Eyecare Associates work closely with regional providers across many specialties, allowing patients to receive seamless, integrated care. "Patients are pleased they can maintain much of their care in the local setting," Schamerloh said.
The practice also offers an extensive variety of frames to accommodate both function and fashion, with several lines made in America.
"Patients frequently comment on being amazed by our wide selection of prescription and non-prescription frame options. Walk-ins are welcome," Schamerloh said.
Eyecare Associates participates in many vision and most health insurance plans, including Medicare and Medicaid. Vision insurance typically covers routine vision exams and materials such as eyeglasses and contact lenses. Medical or health insurance generally covers screening, monitoring and management of eye health conditions.
Eyecare Associates also participates in the VA Community Care Program, which gives U.S. military veterans the option to seek health care from a provider in their area. "We are honored to assist our local veterans through this program," Schamerloh noted.
Eyecare Associates welcomes new patients at its Roanoke and Bluffton locations. Current hours at the Roanoke office are 8 a.m. to 5 p.m. Tuesdays and Thursdays and 7 a.m. to 3 p.m. Fridays. Plans call for expanding hours in the future. The Bluffton office is open 8 a.m. to 5 p.m. Mondays, Tuesdays and Thursdays; 9 a.m. to 5 p.m. Wednesdays; and 7 a.m. to 3 p.m. Fridays.
For information or to schedule an appointment, call (260) 824-2020, go online to eyecareroanoke.com or look for Eyecare Associates of Roanoke on Facebook. The practice also provides after-hours and emergency care by calling (260) 824-2020.