Summer library program begins June 2
Friday, May 19, 2023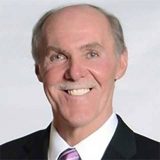 Posted by: Steve Kimmel
Buckle up for a ride back in time as the Huntington City-Township Public Library explores the world of dinosaurs for this year's Summer Library Program for those of all ages.
From giant insects to carnivorous beasts, volcanoes gushing lava to pterodactyls flying high overhead, you never know what you might encounter on your next adventure to The Library Before Time. The program will kick off on Friday, June 2 at the Huntington Main and Markle Branch libraries.
The Huntington kickoff is scheduled for 11 a.m. to 2 p.m. and the Markle kickoff will take place from 1 to 3 p.m.
Don't miss your chance to stock up on gently used books, formerly housed in our collections. This sale will be held at the Markle branch and will run Friday, May 12 from 1 to 6 p.m. and Saturday, May 13 from 11 a.m. to 4 p.m.
Follow the Library on social media for more information.