Soulweaveralchemy opens in Huntington
Friday, March 17, 2023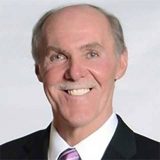 Posted by: Steve Kimmel
Shown in the photo on the front row, from left, are Terry Miller, Terry Miller Realtor, Century 21 Bradley, Eileen McMillan, State Farm Insurance and both Chamber Ambassadors; Skydawn Bickel, owner, Soulweaveralchemy; Vicki Staley, Tessi Storie, Gwen Burns, TCU and Steve Godfroy, Official Insurance Solutions and both Chamber Ambassadors. Back row, from left, include Bob Caley, Bob Caley Realtor, RE/MAX Results and Chamber board of directors; Paula Whiting, Lake City Bank and Chamber Ambassador; Travis Bickel, owner, Soulweaveralchemy; Brittany Brown, MidWest America Federal Credit Union and Chamber Ambassador; Richelle Shields and Terra Garretson.
Soulweaveralchemy opened with a Huntington County Chamber of Commerce ribbon cutting on March 13. The store is located at 500 N. Jefferson Street with a grand opening scheduled for Saturday, March 18.
According to Skydawn Bickel, owner, "The new shop is a place to heal from the inside out. We help find the way to align the conscious and subconscious mind. People that are stressed or addicted can come in and just relax or spend time talking with others. There is always tea or coffee for those that come in."
"We are also a retail store where items in the store can be purchased. At this time we have about ten different people selling their creative work in the store," said Bickel.
Soulweaveralchemy will also have massage therapy for those looking to relax through massage. There will be a massage therapist available.
Contact the store by calling (260) 519-2239, email at soulweaveralchemy@gmail.com or visit them on Facebook.