Second Annual Harvest Festival, October 1
Friday, September 23, 2022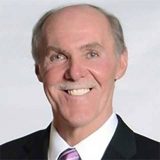 Posted by: Steve Kimmel
The Second Annual Harvest Festival, presented by the Heart of Huntington, will take place in the downtown area Saturday, October 1 from 3 to 7 p.m. New to downtown Huntington in 2021, the 2022 Harvest Festival will offer an afternoon and early evening of fun including live music, food trucks, games, a Pet Parade Costume Contest, face painting, balloon art, shopping, local vendors and more!
Area families are invited to listen to the music of Carolyn and Dave Martin. The Harvest Festival will also offer a variety of family friendly activities. Novae Corporation and the Downtown Business Association are the sponsors of the event.
A Pet Parade Costume Contest will begin at Rotary Park at 4 p.m. and end at the Courthouse. Everyone in the community is invited to bring their costumed pet for a Paws-itively good time! Prize opportunities include Best Costume, $50; Funniest, $50 and Best Couple (pet and human), $50. Line up for the parade will begin at Rotary Park at 3:30 p.m. with prizes awarded at 6 p.m.
The Pet Parade is sponsored by Pretty Paws Dog Grooming. Rights are reserved to refuse any entry that may be offensive to the public, and participants are responsible for cleaning up after their pets.
Vendors will be selling their wares at the Harvest Festival. Home fragrances, Color Street dry nail polish, pumpkins, mums, gourds, crafts, banana bread, cookies, premium fudges, kids and adult clothing, leggings, Disney items, custom acrylic paintings, antiques, polished stone and geodes, beverages and more will be offered in booths in the downtown area.
Free games will be a part of the fun for those attending the festival. Pumpkin Bowling, Pumpkin Toss, Putt Putt Golf, Checkers, Tic Tac Toe, and new this year will be an inflatable axe throwing game, 9-Square, football throw, corn hole and Jenga. Face Painting will be provided by Mystic Brush, LLC and owner, Pauline Anstead. The Joy Pleasers Clown Ministry will be on hand making shaped balloons. Visits and photos taken with the Mad Ants mascot will also be offered.
Food will be available from several food trucks including Tacos Los Gordos, JB's Cuisine, WT Fish and Food Frenzy with hot dogs, burgers, chips, pop, popcorn, nachos and chili nachos.
Festival visitors are encouraged to shop in the downtown stores which will be open during the event. Invite family and friends to come to downtown Huntington and enjoy an afternoon and early evening of music, fun and entertainment at the Harvest Festival!