United Way invites public to kickoff, October 5
Friday, September 23, 2022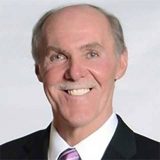 Posted by: Steve Kimmel
The public is invited to be part of the fun while helping support the United Way of Huntington County, which will host its 66th annual Kickoff Celebration at the Huntington North Athletic Stadium on Wednesday, October 5, from 6 to 7:30 p.m. The event is family-friendly and will feature a short opening program. Light concessions will be available.
As part of the evening's activities, kids and adults can step into Huntington North's new football stadium and compete to win in a Punt, Pass and Kick Competition. Fun prizes will be awarded.
The United Way of Huntington County's 2022 campaign goal is to increase 2021's total pledges from just over $375,000 to more than $412,500, according to executive director Jenni Harris. That would mark a ten percent boost in giving that will be funneled straight back to Huntington County.
"We've set our sights high to accommodate Huntington County's ever-changing needs," Harris said.
The United Way is committed to keeping funds raised by Huntington County in Huntington County, providing $393,300 in grants in the 2022-23 grant cycle. These grants went to 18 community partners to support 25 vital programs.
It's about "giving our community the opportunity to support the community," 2022 campaign co-chair Lori Mickley said.
For more information about the Huntington United Way, visit us at www.huntingtonunitedway.org.