PHP opens exclusive Premise Health Center
Friday, September 15, 2023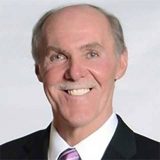 Posted by: Steve Kimmel
The Premise Health Center care team joined Gary Shearer, PHP, Gail Doran, PHP and Stu Clark, Premise Health, for a ribbon cutting at the new facility as it opened on September 12.
Physicians Health Plan of Northern Indiana (PHP) opened an exclusive primary care center yesterday operated by national primary care company Premise Health. The Premise Health Center in Fort Wayne will care for a select segment of PHP's health plan clients and membership.
PHP is the first local health plan in Indiana to offer employers and members a plan with exclusive primary care access. Additional centers throughout PHP's footprint will be considered with successful operation of the Fort Wayne location.
The Premise Health Center in Fort Wayne will serve roughly 8,000 eligible members with a fully integrated care team of physicians, nurse practitioners, a behavioral health specialist and medical assistants. In addition to comprehensive primary care for ages two and up and behavioral health services, the center will offer chronic condition management, biometric screenings, referral management, laboratory services and provider-dispensed medications. Care will be provided both in-person and virtually, through phone or video.
"Providing convenient access to quality care for our members is a top priority for PHP," said Gary Shearer, PHP president and CEO. "This center takes the patient experience to the next level with ease in seeing a provider and the opportunity to build a true partnership with a care team for lasting healthy outcomes."
Premise provides health care services to health plans like PHP using an advanced primary care model that focuses on improving a population's health outcomes under a fixed-fee payment arrangement. This approach allows Premise providers to form lasting relationships with members, increasing opportunities for preventive care and ultimately reducing health care costs for employers.
"PHP members now have improved access to quality primary care when and where it's needed," said Stu Clark, CEO, Premise Health. "With more than 2.4 million Indiana residents lacking access to primary care, we look forward to closing that gap and helping improve the health of this community."
The center is located at 10006 Auburn Park Drive, Fort Wayne.
About PHP
PHP, headquartered in Fort Wayne, was established in 1983 by area physicians, and has grown to 150+ employees serving nearly 55,000 members. PHP's products include group health, dental, prescription drugs, life, disability, Flexible Spending Accounts (FSA) and Health Reimbursement Arrangements (HRA). PHP's TPA Services division offers comprehensive employer Third Party Administrative services, cost containment solutions as well as self-funded administrative services for medical, dental, vision, prescription drugs, short term disability, Health Savings Accounts (HSA), FSA, HRA and COBRA. For more information on PHP, visit phpni.com.
About Premise Health
Premise Health is the leading direct health care provider and one of the largest digital providers in the country, serving over 11 million eligible lives across hundreds of the largest commercial and municipal employers in the U.S. Premise partners with its clients to offer fully connected care – in-person and in the digital environment. It operates more than 800 onsite and nearsite wellness centers in 45 states and Guam, delivering care through the Digital Wellness Center and onsite, nearsite, mobile and event solutions. Premise delivers value by simplifying complexity and breaking down barriers to give diverse member populations access to convenient, integrated, high-quality care. It offers more than 30 products, delivering the breadth and depth of care required to serve organizations' total populations. The result is health care that meets the needs of members and their families, helping them live healthier while lowering costs for organizations. For more information on Premise Health, visit premisehealth.com.