Indiana Chamber names Sinders next CEO
Friday, September 15, 2023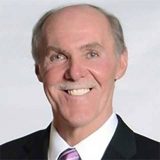 Posted by: Steve Kimmel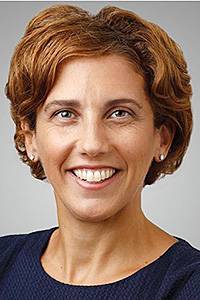 The Indiana Chamber of Commerce on Thursday announced Vanessa Green Sinders as its next president and CEO. Sinders currently leads her own consulting firm in Indianapolis and previously served as senior vice president for government affairs at Charter Communications.
Sinders will succeed Kevin Brinegar, who is retiring in early January after 20 years leading the organization. She will become the first woman to serve as president and CEO in the Chamber's history. She has a bachelor's degree in government from Dartmouth College.
"During her tenure at Charter, Sinders was responsible for directing strategic policy and political engagement with Congress and the White House," the Chamber said.
She also previously served as senior vice president and head of government affairs for the American Hotel & Lodging Association, overseeing advocacy efforts at the local, state and federal levels.
"What really set Vanessa apart is her demonstrated ability to lead, innovate and advocate across a wide spectrum of stakeholders," Paul Perkins, chair of the Chamber's board of directors and member of the search committee, said in a news release. "She's done that in corporate America, government and with a national trade group. That's so important because of the varied aspects and programs at the Indiana Chamber."
Sinders also worked on Capitol Hill as chief of staff for then-U.S. Senator Scott Brown of Massachusetts and policy director for former U.S. Senator Judd Gregg of New Hampshire.
She will serve as president and CEO-elect of the Indiana Chamber beginning October 16 and assume the full role on January 5, following Brinegar's retirement.
"I am honored by the opportunity to lead the Indiana Chamber and build on the organization's strong record of success that has helped position our state as a place where people want to live, work and do business," said Sinders. "As a believer in the power of collaboration and working together, I look forward to engaging with stakeholders across the Hoosier state to identify and advance new opportunities that maximize the Chamber's impact."
"Sinders founded Green Sinders Consulting, which provides strategic advice, project and crisis management and leadership coaching services," according to the Chamber.