Memorial Day service to be held May 29
Friday, May 12, 2023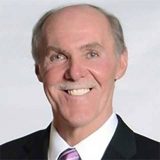 Posted by: Steve Kimmel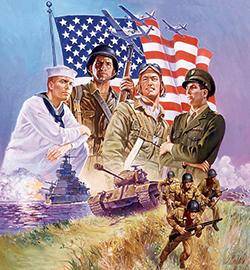 Each year on Memorial Day Huntington County honors the military service of Huntington County veterans that have passed away. Please join the Veteran Service Office in honoring Huntington County Veterans who passed away during 2022.
The location for this event has been moved from Huntington North High School to the Crestview Middle School Auditeria, 1151 W 500 N. Please enter through door #1 at the front of the building. The ceremony will b held on Monday, May 29 beginning at 6:30 p.m. with doors opening at 5:30 p.m.
During this approximately one hour program, veterans will be honored who have passed away, and pay special tribute to the 70 Huntington County Veterans who passed away during 2022. There will be a Flag Folding Ceremony, Post Everlasting Ceremony and presentation of wreaths. Program sponsors are the Huntington County Commissioners, Huntington County Veteran Service Office, Representatives and participants from American Legion Posts 7, Post 85 and Post 160 along with VFW Post 2689 and Voiture #850 40/8 and the Huntington County Veterans Council.
The public is invited to attend this program as there will be plenty of open seating and the facility is handicap accessible.