Senior EXPO has been rescheduled to June 29
Friday, May 12, 2023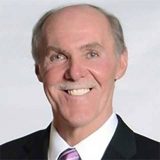 Posted by: Steve Kimmel
The Huntington County Senior Citizens EXPO, originally scheduled to take place on Thursday, June 1, has been rescheduled to Thursday, June 29. The event will be held from 8 a.m. to 2:30 p.m. in the Huntington North High School Fieldhouse. This event is free to attend and is not associated with Huntington North High School. Those attending are asked to use door #28.
People of all ages are welcome to attend this fun and helpful event that offers exhibitors and information about services for seniors. There will be free breakfast offered to the first 400 visitors, free lunch, snacks and entertainment and approximately 85 booths for you to visit. Golf carts will be on hand to shuttle visitors to and from their vehicles.
New to the event this year, the HNHS athletic office will be selling Senior Citizens Silver Passes to seniors age 62-plus for HNHS 2023-2024 season home games. The passes can be purchased for $10 each.
For transportation needs, contact Huntington Area Transportation (HAT) to schedule a ride at (260) 356-3006. Pick up times should be scheduled by 11 a.m. the day before the event. Return trips are available from the Senior EXPO by HAT from 1:30 to 2:30 p.m.