Learn fundaments of charcoal drawing, HAEC
Friday, September 30, 2022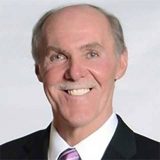 Posted by: Steve Kimmel
Enroll with Katy Strass, director of HAEC, for the fundamentals of charcoal drawing. During this nine-week course, participants will be working to build a class portfolio.
They will learn about the materials and tools used to create high-value charcoal drawings. Four charcoal drawings will be completed. Participants will also leave with a newsprint drawing pad full of class reference exercises.
The Huntington native and HNHS graduate furthered her artistic education by earning a Bachelor of Fine Arts degree from Indiana University. Katy completed extensive coursework in advanced drawing and figure drawing. Her main area of focus was on fine art printmaking. Katy now works for Pathfinder Services as Director of the Huntington Arts & Entrepreneurial Center. She finds joy in working with people and sharing creative skills and artistic resources.
Students in grades 8 through 12 are invited to participate in the weekly class. Independent open studio times are also available for space to complete projects. Two class critiques will take place where you thoughtfully use drawing vocabulary words to comment on peer work. Fundamentals of charcoal drawing will take place from October 10 through December 12 on Mondays from 4 to 6 p.m.