Honeywell Arts, Entertainment announce shows
Friday, September 30, 2022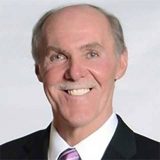 Posted by: Steve Kimmel
Honeywell Arts & Entertainment added eight new shows to its lineup at the Honeywell Center and Eagles Theatre. Tickets go on sale today at 10 a.m. and will be available online at www.honeywellarts.org or by calling (260) 563-1102.
The United States Army Field Band & Soldiers' Chorus – Thursday, November 17, 7:30 p.m. at the Honeywell Center
The Concert Band and Soldiers' Chorus ensembles combine to present a performance ranging from orchestral masterworks and operatic arias to Sousa marches, jazz classics, and Broadway musicals. The 60-member band and 29-member chorus perform around the world, representing the Army at formal functions including presidential parades and diplomatic efforts overseas. The performance is free, with no ticket required for entry.
Sidewalk Prophets: Great Big Family Christmas – Saturday, December 10, 7:30 p.m. at the Honeywell Center
Join Dove Award-winning band Sidewalk Prophets as they welcome you out of the winter cold and into the warmth of the Great Big Family Room. The night features an immersive Christmas concert experience featuring the band's original Christmas music, classics you know and love, and some surprises too. Most seats are $25 and $32, with limited premium seating available for $60.
Candid Camera's Unmasked Tour – Thursday, January 26, 7:30 p.m. at the Eagles Theatre
Host Peter Funt's hilarious stage comedy is blended with clips, quips and behind-the-scenes tales of the classic TV show. The unique stage show incorporates the best footage in a fast-paced, laugh-filled romp through the decades. Peter's topical humor is blended with audience participation and special surprises to make the show a great night of fun! Tickets are $15 and $25.
Orchestra Indiana presents East Meets West: Scheherazade & More – Friday, February 24, 7:30 p.m. at the Honeywell Center
Conducted by Matthew Kramer, the timeless tale of One Thousand and One Nights comes alive in Rimsky-Korsakov's shimmering Scheherazade. Plus, cellist Andre Gaskins is soloist for the Crouching Tiger Concerto inspired by Tan Dun's Academy Award winning score. Tickets are $20 for adults, $15 for ages 65+, $10 for students, and free for ages 12 and under.
Manchester Symphony Orchestra – Sunday, March 12, 3 p.m. at the Honeywell Center
The professional, community, faculty, staff, and student musicians of the Manchester Symphony Orchestra will celebrate their 84th season by presenting Dona Nobis Pacem. The concert will feature Ludwig van Beethoven's "Mass in C" with the Manchester University A Cappella Choir, the symphony chorus and area high school choirs; "Melody" by Myroslav Skoryk; "Dona Nobis Pacem" from the Mass in B Minor by Johann Sebastian Bach; and "Lyric for Strings" by George Walker, the first African American to win a Pulitzer Prize for music composition. Tickets are $20 for adults, and free for ages 18 and under and Manchester University students (must present I.D.).
David Phelps – Friday, April 28, 7:30 p.m. at the Honeywell Center
David Phelps is credited among today's most spectacular voices. His seemingly endless vocal range, which extends more than three octaves, coupled with his gift for communicating a song, has brought the house down in the world's most prestigious venues. David has received numerous Dove Awards, Grammy Awards, and multiple platinum-selling recording projects. Most seats are $25 and $35, with limited premium seating available for $55.
Riders in the Sky – Thursday, May 4, 7:30 p.m. at the Eagles Theatre
For more than 45 years, Riders in the Sky have been keepers of the flame passed on by the Sons of the Pioneers, Gene Autry, and Roy Rogers. While remaining true to the integrity of Western music, they have themselves become modern-day icons by branding the genre with their own wacky humor and wit. Tickets are $25 and $35.
Frank Ferrante in An Evening with Groucho – Tuesday, May 23, 7:30 p.m. at the Eagles Theatre
Award-winning actor and director Frank Ferrante ignites his acclaimed portrayal of legendary comedian Groucho Marx in this fast paced 90 minutes of hilarity. The two-act comedy consists of the funniest Groucho one-liners, anecdotes and songs including "Hooray for Captain Spalding," and "Lydia, the Tattooed Lady." The audience becomes part of the show as Ferrante ad-libs his way throughout the performance in grand Groucho style. Accompanied by his onstage pianist, Ferrante portrays the young Groucho of stage and film and reacquaints us with the likes of brothers Harpo, Chico, Zeppo and Gummo, Charlie Chaplin, W.C. Fields and Marx foil Margaret Dumont. A show perfect for comedy fans of all ages. All seats are $25.