HU students continue success of Go Baby Go
Friday, September 16, 2022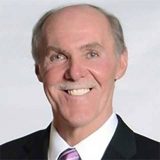 Posted by: Steve Kimmel
The Go Baby Go (GBG) Fort Wayne chapter, which was founded by Audrey Bruce, OTD, OTR/L, and 2021 graduate of HU's OTD program, is gearing up for a fall of fun for kids with mobility challenges. The three-step series of events began on September 10, and the wrap-up event will take place on October 22.
Go Baby Go, founded in 2012 by Dr. Cole Galloway at the University of Delaware, aims to increase mobility and independence for children with a wide range of abilities. The Fort Wayne chapter of GBG was founded in 2021 by an HU OTD student (at the time of founding) as part of her doctoral capstone project. Go Baby Go brings together occupational/physical therapists, engineers, students and volunteers to create specialized adaptive ride-on cars. This program provides opportunities for children in the community to participate in different play activities and engage more with their environment.
September 10 was Assessment Day, an opportunity for the GBG team to evaluate kids with mobility challenges and assess what their needs are.
October 1 is Build Day. Taking place at Huntington University's Fort Wayne location, this is the day when positioning devices will be placed correctly in an adaptive ride-on car. These devices help children of varying abilities play and interact with other kids and are part of a more significant effort to assist children in playing and interacting with their environments as they grow up through adaptive ride-on cars.
October 22 is Get Your Keys Day, when kids actually get their GBG ride-on car. This event will take place at Turnstone Center for Children and Adults, where the kids will be able to drive their cars for the first time.
"This is a really special event that I think would be a great opportunity for everyone in the HU community to learn more about this fantastic organization and see the awesome work that this program provides for the children of the Fort Wayne community," said Tyler Obear, a current OTD student at Huntington University and member of the GBG Fort Wayne chapter.
Prior to 2021, the closest chapter of the nationwide GBG program was in Indianapolis.
"Within the Fort Wayne area, we have the means to provide a service that enables children to socialize and move more independently," said Obear. "With various partnerships within the community, establishing the GBG program in Fort Wayne ensures that the local community has more information on this topic so that a greater number of children with varying abilities can benefit. We can come together to provide a valuable service to these children and work together to establish a program that can continue to help serve the Fort Wayne community for generations to come."
If you are interested in participating in any of the upcoming events, visit the GBG website at gbgfortwayne.org or email the GBG team at gbgfortwayne@gmail.com.