Partners 1st donates school supplies to HCCSC
Friday, September 16, 2022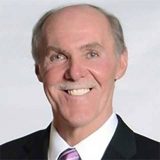 Posted by: Steve Kimmel
Kenzie Gamlin | HCCSC Communications Intern
The Huntington branch of Partners 1st Federal Credit Union hosted their annual "Focus on the Students Community Day" event for the sixth year this summer to collect school supplies for HCCSC. The event started at the end of June and ran through the beginning of August, wrapping up on August 5. The event ended with a community day of ice cream and much to celebrate.
As a whole, Partners 1st Federal Credit Union collected almost 200 school supply items, including folders, pencils, crayons, colored pencils, glue, notebooks and much more.
This year, Salamonie Elementary School principal Dawn Collins, counselor Melinda Huber and a group of Salamonie students were present to accept the donation on September 9 from Partners 1st Federal Credit Union branch sales manager Beth Blocker. The donation was very exciting for the children and staff. They believe these donations and efforts would help many families.
"The donation of the supplies will be very beneficial to some of our families who do not always have the financial means to provide the school supplies needed," Collins said. "I am hopeful that we are able to make all of our students feel included and capable in their education with the use of the supplies that are being donated."
Partners 1st Federal Credit Union pulled out all efforts to make their donation the best it could be. With an already generous membership, they also gave their members the opportunity to put their name into a drawing for a Victrola Bluetooth Turntable after donating.
"Our branch feels that it is great to give back to the community with our projects throughout the year," Blocker said. "We have a very generous membership, and they really like to help with their donations, especially back-to-school supplies. We hope that these donations help the students and staff at Salamonie have a successful school year. Our credit union is honored to give back to the community with this successful project."