GQT Movies holds After Hours, open house, ribbon cutting
Friday, November 5, 2021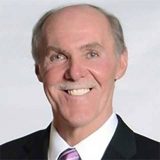 Posted by: Steve Kimmel
A Chamber After Hours and open house was held at GQT Huntington 7, 350 Hauenstein Road, Thursday evening. Jim Peliotes, vice president of sales & marketing for GQT Movies, and Mary McCormack, general manager of Huntington's theater, were on hand to visit with community members who came to see the theater and greet the new management.
According to the Facebook page, GQT Huntington 7 delivers movies, munchies and memories with the best in value, cleanliness and customer care. Featuring seven screens with all digital projection and all stadium seating. Doors open half hour before the first movie.
GQT Movies owns several theaters in Indiana and several other states. The company not only offers individual movie viewings in its theaters but also has private event packages for special events. According to the company the packages are perfect for church groups, organizations, clubs, fraternities/sororities, sports teams, customer or employee appreciation events and more.
Birthday, anniversary and other celebrations include special pricing, and family gatherings are welcome. Movies can be included in the event and older selections are available by request and at an additional cost.
Prices include 25, 50 and up to 100 person screenings and include a reserved and private auditorium for the feature currently being shown at the time of the event. Rental is based on availability at the time of booking. Three different pricing packages are available for those planning a birthday party.
VIP Cards are available that can be distributed to employees, customers or those you want to treat. VIP admissions are discounted, vary by theater and require a 25-card minimum purchase. Sponsored showings are available for groups such as veterans, seniors or families, and are for as many guests as the capacity of the auditorium will accommodate.
The Huntington County Chamber of Commerce welcomes GQT Movies to Huntington, and appreciates the investment they are making in our county. For more information or to schedule a party, call GQT Huntington 7 at (260) 358-0226 or email at Huntington@GQTmovies.com.
Shown on the front row, from left, are Terry Miller, Terry Miller Realtor Century 21 Bradley and Chamber Ambassador; Jim Peliotes, vice president of sales and marketing, GQT Movies; Angie Arnold, Miller's Merry Manor and Chamber Ambassador; Mary McCormack, general manager, GQT Huntington 7; Mayor Richard Strick; Eileen McMillan, State Farm Insurance and Chamber Ambassador and Bob Caley, Bob Caley Realtor Century 21 Bradley and Chamber board of directors. Back row, from left, are Steve Kimmel, executive director, Huntington County Chamber of Commerce; JoDeane Knowles, TCU and Damon Kuhlenbeck, State Farm Insurance and both Chamber Ambassadors.