Nurture Soap Store & Handmade Studio opens in Huntington
Wednesday, November 10, 2021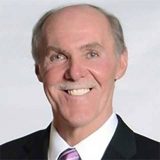 Posted by: Steve Kimmel
The Nurture Soap Store & Handmade Studio is Huntington's newest retail store. The store is located at 2809 Theater Avenue in the former Myers Ice Cream Parlor.
The completely remodeled and beautiful new Nurture Soap Store & Handmade Studio is a retail establishment featuring Nurture Soap products. This is a great place to find those soaps and bath bombs for the hard-to-buy person or for those that just want to relax and enjoy pampering themselves. The store will also have soaps and bath bombs made in-house along with soy wax candles.
Independent Scents candles are 100% soy wax and are produced by the Outsource Manufacturing Division of Pathfinder Services, which provides work and support for adults with developmental disabilities seeking independence and inclusion in the community.
Plan to visit the store and see for yourself what all they have to offer. Store hours are Tuesday to Friday 10 a.m. to 6 p.m. and Saturday 10 a.m. to 3 p.m. For more information call (260) 200-2949.