Gardening classes to be held April 13, 20, 27
Friday, March 17, 2023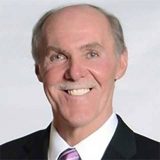 Posted by: Steve Kimmel
This series offers current and aspiring vegetable growers the opportunity to learn from the experts about ways to increase the success and satisfaction of quality vegetable production in their gardens.
Sessions will be held on April 13, 20 and 27 from 6:30 to 8:30 p.m. There will be 15 sites open across Indiana, and locally hosted by the Huntington County Extension Office at 1340 S. Jefferson Street.
The program is designed for current and prospective gardeners and the more advanced home gardeners. There will be tools and techniques shared that will improve attendees' productivity of quality vegetables.
Participants will increase their knowledge of methods which will improve their ability to control pests and diseases while reducing the impact of their operation on the environment.
Cost is $30 per participant. Register at this web link here.
If you have questions about this event, contact Ed Farris, Purdue Extension Huntington County at emfarris@purdue.edu or call the office at 260) 358-4826.