Community Harvest establishes endowment
Friday, March 31, 2023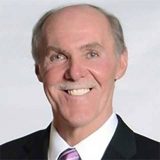 Posted by: Steve Kimmel
Community Harvest Food Bank of Northeast Indiana has recently established an Endowment Fund at the Community Foundation of Huntington County.
According to Community Harvest's president and CEO, Carmen Cumberland, "As a regional food bank of northeast Indiana, we serve nine counties, but many people in the public are under the impression that we serve only Fort Wayne since that is where our headquarters are. One of the differences between a food bank and food pantry is the fact that we serve the area in two ways. First, we operate hunger relief programs that directly serve the public, which are accessible by anyone throughout our region, including residents of Huntington County. Second, we supply partner nonprofit agencies with food from our warehouse, and they help us share in some of the costs associated with sorting, storage and transportation."
There are several organizations in Huntington County that benefit from food provided by Community Harvest through its Agency Services Program including United with Love of Huntington County (formerly Love, INC), Bread of Life Food Pantry, Gethsemane Ministries Church and Blessings in a Backpack. Last year Community Harvest aided in distributing 200,000 pounds of food through Huntington County agencies.
According to Cumberland, one of Community Harvest's biggest programs is the Farm Wagon program, which is a mobile pantry that visits every county in the region at least once per week. In Huntington, the Farm Wagon visits 1330 S. Jefferson Street (behind the Huntington Courthouse Annex building), and the Markle Church of Christ on Morse Street. On average 352 households receive 32 pounds of food each week at the two distribution centers. This totals close to 600,000 pounds of food distributed through the Farm Wagon Program last year in Huntington County.
"We're proud to serve Huntington County residents through the Farm Wagon and other programs," Cumberland continued. "The new Huntington County Endowment plays a huge role in our future plans to serve the county, and income generated will directly benefit Huntington County residents. In our efforts to create a sustainable impact throughout our service area, we are opening endowments in each of the nine counties we serve. We're committed to hunger relief and building strong roots in all the communities we operate in."
"Community Harvest is a great community partner, and this new endowment builds upon that partnership," stated Matt Ditzler, Community Foundation executive director. "We thank Community Harvest for their continued commitment to serving Huntington County."
Donations to the Community Harvest Food Bank Huntington County Endowment Fund can be received online at huntingtonccf.org/donate or by checks made payable to Community Foundation of Huntington County, P.O. Box 5037, Huntington, IN 46750 with "Community Harvest" in the memo line.
About Community Harvest Food Bank – Established in 1983, Community Harvest Food Bank of Northeast Indiana, Inc. feeds 21,100 people every week. Last year CHFB distributed 13 million pounds of food to over 91,000 unique individuals. Adam Smith serves as Board Chair and Carmen Cumberland serves as president and CEO. Community Harvest is one of 200 Feeding America member food banks in the United States, and one of 11 regional members of Feeding Indiana's Hungry. Community Harvest feeds hungry people in the nine counties of northeast Indiana. For more information, please visit www.chfb.org.