Good corporate citizenship important to NIPSCO
Thursday, March 30, 2023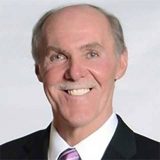 Posted by: Steve Kimmel
Being a good corporate citizen is important to NIPSCO. Our mission is to deliver safe, reliable energy that drives value for our customers in communities across in northern Indiana. Our employees are passionate about investing where they live and work, and we also have a lot of energy when it comes to giving back to the communities we serve.
In 2022, NIPSCO's donations were centered on areas of identified need, including basic needs and hardship assistance, economic and workforce development, environmental stewardship, public safety and STEM (Science, Technology, Engineering, Math) and energy education.
Last year, we donated more than $2.3 million to more than 250 local non-profit and community organizations through focused grants and targeted donations to meet some of the needs of our neighbors and communities. That total would not be possible without employee donations and funds provided by the NiSource Charitable Foundation, founded by our parent company to help create strong and sustainable communities where employees and customers live and work.
Charitable donations are funded by NIPSCO and its shareholders, the NiSource Charitable Foundation, and direct employee contributions. Donations are not recovered through the rates customers pay for their energy service.
It is our hope that by coming together to donate our time and money to organizations serving our communities, we will help better the lives of those who need it most.
To learn more about ways NIPSCO gives back to the communities we serve, visit www.NIPSCO.com/givesback.
Sincerely, Rick Calinski
Director of Public Affairs and Economic Development, NIPSCO