Chamber offers job postings for free to members
Wednesday, January 12, 2022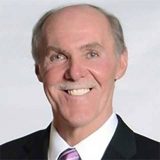 Posted by: Steve Kimmel
Is your business looking for help? Are you looking for a job? The Chamber has the answers with its Job Postings section on the website. We offer our website for job postings to all Chamber members for free. All you need to do is login with your user name and password. You are welcome to place your job posting ad yourself, or you can send your job posting needs to the Chamber staff and we would be happy to post your job posting ad for you.
To view our Job Postings, go to our website at https://my.huntington-chamber.com/jobs/ and under community, at the top of the page, you will find the Job Postings. The job postings include a description of the job, phone number, map and website of the business.
If you are looking for employees, be sure to remember your Chamber of Commerce. We are here for you and want to help you be more successful.