Beacon returns over $1.3 million to members
Wednesday, January 12, 2022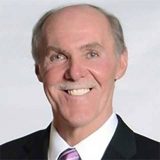 Posted by: Steve Kimmel
To reward its member-owners for their loyalty and solid operating results recognized in 2021, the board of directors of Beacon Credit Union returned over $1.34 million of loan interest back to member-owners who utilize Beacon Credit Union for their borrowing needs.
The money returned to borrowers was in the form of a loan interest rebate. Those receiving the rebate were member-owners who paid interest on a loan during 2021, whose loan was not delinquent and remained active as of December 31, 2021.
"Our success depends on the trust and patronage of our member-owners," stated Kevin Willour, president/CEO, "This rebate is one way we continue to give back to the membership that has helped make Beacon a strong financial partner."
Beacon Credit Union has averaged over $1 million in yearly loan interest rebates for member-borrowers over the past 15 years.