Bid, sponsor, donate and attend November 17
Friday, October 7, 2022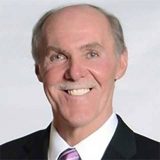 Posted by: Steve Kimmel
The Annual Benefit Auction for New Life Ministries is right around the corner! Whether you plan to attend and bid, sponsor or donate items and services, we pray you will consider being a part of this fun event, which helps them continue to meet the needs of people.
This year the Annual Benefit Auction will consist of an online and in-person auction. The online portion of this event will take place on Facebook from Saturday, November 12 at midnight through Tuesday, November 15 at 9 p.m.
Then, on Thursday, November 17, our in-person auction will take place at the First Merchants Heritage Hall at the Huntington County Fairgrounds, 631 E. Taylor Street, Huntington. Doors open at 6 p.m., and the event begins at 6:30 p.m.
At this event, you will have the chance to bid on many great items and services, such as gift certificates, admission tickets, a chance to go fishing with Director Jimi Staton at Tri-Lakes and more. There will also be a meal for those who attend. For those interested in attending, we do ask that you register online. This will help us better plan for this event. You can register online by visiting www.newlifeministries-indiana.com/auction/. Tickets to attend are $10 for adults, $5 for children 7 to 12 years and free for children up to six.
Attending is not the only way you can help New Life Ministries. We are also in need of sponsors. By sponsoring this event, guests can discover businesses and individuals with a passion for helping people. This year, we are excited to offer four unique opportunities to sponsor this event. We pray you will consider becoming a Friend ($250), Supporter ($500), Partner ($750) or Advocate ($1,000) of New Life Ministries through your sponsorship of this event. You can find the benefits of each level of sponsorship by visiting www.newlifeministries-indiana.com/auction-sponsors/.
We are also seeking additional items or services we can offer at our event. If you would like to donate an item or service that can be auctioned off at this event, please contact us at (260) 200-1372. We would love to provide more great products and services to the guests who attend.
There are so many ways you can help support New Life Ministries through the Annual Benefit Auction. We hope you might be a part of it and a part of helping New Life Ministries continue to help people in need of food, shelter and a purposed-filled life.