National Cinema Week is October 7 to 13
Friday, October 7, 2022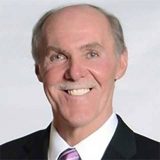 Posted by: Steve Kimmel
GQT Movies is delighted to announce their participation in the 2nd Annual "National Cinema Week." This week is a celebration of cinema with major releases such as "Amsterdam" and the family-friendly movie "Lyle, Lyle, Crocodile."
For the entire week, GQT Movies will offer free refills on all sizes of popcorn.
In partnership with the Independent Cinema Alliance, GQT Movies invites families served by Pathfinder Services to a free showing of "Lyle, Lyle, Crocodile" on October 8.
On Sunday, October 9, GQT Movies will offer free value popcorns with all AM ticket purchases! With double rewards points on Monday, October 10.
"We are very excited to participate in such a fantastic promotion," stated GQT Movies COO Matt McSparin. "This program would not be possible without our guests' generous support. Our company is focused on value, cleanliness, customer service and we can't wait to host everyone so they can see that first hand."
"We are also excited that Cinema Week is now an annual event that will continue to celebrate the moviegoing experience while focusing on bringing more guests to more theaters in the U.S., Canada and the Caribbean," said Brandon Jones, executive chairman and creator of Cinema Week. "Cinema Week features great content from studios and event cinema distributors – offering something for everyone to see every day of the week, literally. And, to sweeten the experience, most locations offer unlimited popcorn during Cinema Week."