13-24 Drive-In to open in Wabash on May 27
Friday, May 13, 2022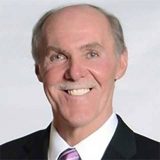 Posted by: Steve Kimmel
The 13-24 Drive-In will open on Friday, May 27 for the summer season. By popular demand, the Drive- In will feature throwback movies on Fridays and family-friendly classics on Saturdays throughout the season. Both nights will offer a $10 carload price. Gates will open at 8 p.m. with the movie starting at dark.
The first two weekends will feature:
Friday, May 27: The Goonies
Saturday, May 28: School of Rock
Friday, June 3: Ghostbusters
Saturday, June 4: Beethoven
"This is the first summer both the Drive-In and Eagles Theatre will operate simultaneously," said Phil Meek, Honeywell Arts & Entertainment Director of Movie Operations. "We're excited to offer nostalgic movies for a classic Drive-In experience, and still offer new-release movie options at Eagles."
The concession stand will offer favorites including Swayzee tenderloins, soft pretzels, hot dogs, nachos, funnel fries, candy, popcorn and more.
For birthdays and other celebrations, guests can rent a party room perfect for serving cake and opening gifts. The room is located inside the concession stand building and is available for $50. More information on the party room is available by calling (260) 274-1425.
Movie admission is available for purchase at the gate or online. To view a list of all movies at the Drive-In and Eagles Theatre, or to purchase admission, please visit www.honeywellarts.org.