Zach Baker, Eric Thompson new hires at HCCSC
Friday, May 12, 2023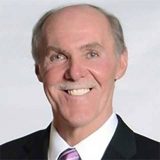 Posted by: Steve Kimmel
The HCCSC Board of School Trustees approved the hiring of Zach Baker as Riverview Middle School's assistant principal and athletic director, and Eric Thompson as Huntington North High School's boys basketball head coach during the recent board meeting.
Baker joins the Riverview family after serving as a math teacher at Huntington North, coaching with the Huntington North football program and coaching basketball at Roanoke Elementary School.
"I stand here very humbled, very excited to get started with this," Baker said. "It wasn't something I took lightly. I love being a classroom teacher; I love everything about Huntington North. When this opportunity arose, I wanted to really consider it, went through the process and just really felt like it was a good fit."
Thompson takes over the Vikings' boys basketball program after leading the Peru High School program and boasts 23 years of coaching experience, 16 of which coming in two separate stints with the Tigers.
"When you're working your way up through the ranks, I've always had my eye on this place," Thompson said. "Praise the Lord it worked out. Very excited to get started."
A veteran of 274 wins as a head coach, Thompson led Peru to back-to-back sectional titles in 2022 and 2023, a feat he also accomplished with the Tigers in 2008 and 2009. Thompson began his coaching career at LaVille High School in the 2001-02 season and also coached five years at Manchester High School in between his Peru stints.
"He's had multiple conference championships, multiple sectional championships, all those types of things that you expect from successful coaches," said Huntington North athletic director Jeremy Markham. "But, I think what's more important that we're getting from Coach Thompson is one, we know we're getting a winner, but number two, he's going to lead our student athletes and he's a leader of men. He's going to do it first class. He's going to push them to get out of their comfort zone, become better basketball players, but also better people, and he's going to do that same thing in the classroom with all of our students."
Thompson will also teach social studies at Huntington North.