University tackles second feature film
Friday, August 11, 2023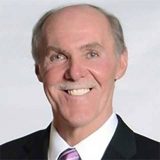 Posted by: Steve Kimmel
Huntington University and Forester Films LLC are at it again. Coming off of the success of the Wayfaring Stranger premiere early this summer, the University launched right into the filming of its second feature film, Patterns.
Written by HU alumna Rachel Hart, directed by HU alumna Dawn Davis and produced by HU faculty and alumni Dr. Lance Clark and Matt Webb, Patterns is the story of three estranged siblings who return to their family home after their mother's death. Over their weekend together, they navigate the challenges of a family that has drifted apart, the memories that haunt the house and their father who suffers from dementia.
According to Webb, Patterns was chosen "because it deals with issues that so many of us are dealing with in real life. Most people we know have gone through the process of grieving the loss of a family member and/or we know someone struggling with dementia. These characters are much like us: struggling to know how to communicate with one another, wrestling with all of the complexities of our relationships and learning how to cope with grief, forgive one another and find hope for the future."
As with the University's first feature film, Patterns is a creation born out of a film capstone, meaning that it is a teaching tool and training opportunity for current students. There are 24 students and five alumni involved in the creation of Patterns.
"Huntington is the place where I was able to explore my creativity and start my journey as a director," said Davis about her return to HU to direct Patterns. "Coming back here to work with the Capstone students has felt like a full-circle moment."
Hart also appreciated the return to her alma mater and the collaborative experience.
"As a first-time feature length scriptwriter, to have Matt as a mentor through the writing process was an invaluable opportunity," said Hart. "I had so much fun delving deeper into the outlining and rewriting phases than I would have imagined. Over the course of a year and a half to two years, I pushed myself to consider every piece of feedback and hopefully create unique and relatable characters for the audience to get to know. More than anything, I wanted to write a film that someone would walk away from and say, 'Yes, that was genuine.' No matter what, I couldn't have asked for a better experience in writing the script."
When asked what they learned from creating their first feature film and how that knowledge would impact the creation of Patterns, the producers were quick to say that they "learned to be patient and wait for the right people to come along to join us in the right positions, whether that's actors, crew members, students or community members. It takes so many people from all across the community to make these films happen, and we've learned to reach out early, to spread the net wide and to lean into the help that so many people have been willing to offer."