Trinity UM to hold Lenten Concert on March 20
Friday, March 4, 2022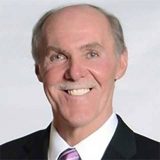 Posted by: Steve Kimmel
Continuing a tradition first begun in 2010, Trinity United Methodist Church once again presents its annual Music on Market Street. The Lenten Concert will be held on Sunday, March 20, at 4 p.m. This concert is free and the public is invited.
Intended to be a time of reflection and inspiration during the season of Lent, this concert features music selections in a variety of styles. Originally conceived as a weekday "brown bag lunch" recital, Music on Market Street is now held on a Sunday afternoon to make it accessible to a wider audience.
Performers will include vocalists and instrumentalists of the Trinity family, and its extended family. Music ensembles participating include The HIM Singers, the Trinity Handbell Ensemble and the Trinity Chancel Choir.
The livestream for Music on Market Street Lenten Concert may be accessed at www.facebook.com/huntingtonumc/live.
In-person seating for this event will be socially-distanced and masks are recommended, but not required.
Trinity United Methodist Church is located at 530 Guilford Street. Accessible parking and building (West entrance, Door #7)