Silver Moon 3 Pub grand opening is February 11
Friday, January 27, 2023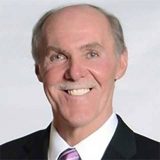 Posted by: Steve Kimmel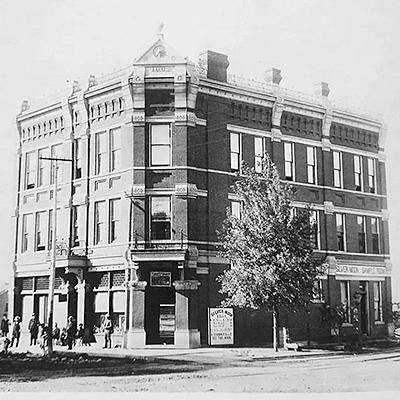 The organizers behind the restoration of the historic Milligan Block on Huntington's N. Jefferson Street have a lot to celebrate. The Victorian-era building dating back to 1883 has officially reopened as Silver Moon 3 Pub, a café style gathering spot with a menu of seasonal, light fare and cocktails, mocktails or other choice beverages.
The public is invited to a ribbon cutting celebration starting at 5 p.m. February 11 at Silver Moon 3 Pub, located at 32 N. Jefferson Street. The pub offers a full menu of fresh, seasonal shareables, salads, hot sandwiches, soups and desserts, as well as specialty cocktails and mocktails.
Ian Stallings, an investor with family ties to the historic building, said the grand opening celebration will include extended hours and a surprise entertainment guest.
"This is a big celebration — a place where people can chill and hang out with good vibes," Stallings said, adding, "We're going to stay open late and have some fun."
Silver Moon 3 Pub is operated by Ian Hasselbacher who has experience in bar and nightclub management. Joining him is his mother, Charisse Opie, head of the pub's kitchen.
Hasselbacher created an approachable and elevated cocktail and mocktail menu using fresh, delicious ingredients while Opie created a fresh, seasonal café menu with light dishes.
"It's important to note that our drinks menu has options for people who don't want to drink alcohol. We use ingredients that taste great with liquor or without," Hasselbacher said.
Hasselbacher and Opie moved from California and call themselves, "new, proud Hoosiers."
"We have been very humbled by and grateful for the support we received," Hasselbacher said. "We're excited to bring back a beloved space that is filled with many fond memories for people in the region. This is a neat opportunity."
Silver Moon 3 Pub is a place where patrons can have a quick meal and a drink on the go, but it is also a place to come together in a meaningful way. The real goal is for it to be a place to gather and hang out. Stallings said the pub-style café is designed with limited family-style seating and a focus on the bar as a "huge communal table," to encourage guests to talk to each other and make new memories.
"We want you to hang out for a while — have meetings for lunch, have your after-work cocktail or coffee, have drinks with friends," Stallings said. "Come meet a friend. Come meet your neighbors and help us host visitors to Huntington, so they can see how wonderful this city is."
Milligan Block was one of a handful of historic Indiana buildings to be awarded a grant from the OCRA (Indiana Office of Community & Rural Affairs) Historic Renovation Grant Program that is designed to preserve and rehabilitate historic properties to further incentivize downtown economic development across Indiana. The Milligan project received $100,000 in grant money, a distinction shared with the Kurt Vonnegut Museum and Library in Indianapolis.
Stallings is not a stranger to renovation projects of this scale. Stallings is the CEO and President of ISD, a creative firm with numerous international interior design, city planning and arts exhibition projects. Stallings also is a passionate supporter of community revitalization. He is well known for founding the Wabash International Artist Residency (WIAR), an organization whose mission is to ignite culture and a love of art throughout the Northern Wabash River Valley.
"I was born in Huntington," Stallings said. "My two dads were together for 40 years and had the building for over 30 years. I have acres and acres of family all over the Wabash River Valley in the Tri-County area. I think it's important to invest in the downtown city centers of all of these communities."
ABOUT SILVER MOON 3 PUB:
Silver Moon 3 Pub is located at 32 N. Jefferson Street in Huntington and open from 11 a.m. to 11 p.m. Wednesday-Thursday, 11 a.m. to 12 a.m. Friday-Saturday, noon to 8 p.m. on Sunday (featuring a special Sunday Night Roast on Sunday 5 to 8 p.m.) and closed Mondays and Tuesdays. The menu changes regularly with what is healthy, fresh and in season. For more information, call (260) 355-5422 or visit silvermoon3.com.