Research supports efficacy of missions work
Tuesday, August 29, 2023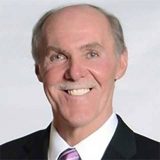 Posted by: Steve Kimmel
Huntington University faculty and students have collaborated on an extensive research project published in the American Journal of Occupational Therapy. The study examined functional outcomes for individuals with disabilities who received seating and mobility services through an international service-learning (ISL) model. At its core, ISL means providing some type of professional service in a different country based on an identified need.
Led by Dr. Nate Short, an associate professor in the Doctoral Program in Occupational Therapy at Huntington University, along with OTD students Erin Kline, Jonah Eckert, Natalie Grady and Holley Weber, completed the collaborative study in partnership with international disability ministry Joni and Friends.
Prior research findings suggest a neutral or even harmful impact for recipients of generic seating and mobility services without professional oversight and collaboration with in-country partners. Leveraging a prior study done in Peru, Short and his team analyzed the impact of customized seating systems along with supportive education and training. Individuals with disabilities who had received seating and mobility services in El Salvador over the past five years participated in an assessment, the Wheelchair Outcome Measure, to gauge functional impact.
The findings of the study support international service-learning (ISL) as a model for service delivery specific to seating and mobility. Over a five-year period, recipients of services demonstrated significant improvement for in-home and out-of-home functioning, including community mobility and participation, which often involved participation in a local church. The results may also be applicable to similar short-term missions work, as there is often a broad criticism that these endeavors lack sustainability (without examining the nuances or comparing models of implementation).
"Collaborating with our own OTD students is always rewarding and gives them valuable experience to carry forward into clinical practice and their own future research. They did a wonderful job of examining prior research, analyzing data and collaborating on the final manuscript," said Short.
To access the article, contact Short at nathan.short@huntington.edu.