Oompa Palooza Theatre Camp will be April 30
Thursday, February 17, 2022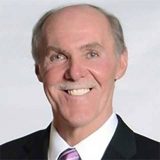 Posted by: Steve Kimmel
The Huntington Theatre Guild will hold an Oompa Palooza Theatre Camp for children in grades three to 12. The camp will be held on Saturday, April 30, 10 a.m. at Parkview Huntington Family YMCA.
The Oompa Palooza Theatre camp will teach students valuable performing arts skills that will prepare them for the upcoming Willy Wonka Production. Each participant will receive a t-shirt, lunch and snacks. There are only 50 spots available.
Those interested in attending are need to register here. The cost is $25.