KIA memorial installed at Veterans Memorial
Friday, May 13, 2022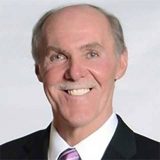 Posted by: Steve Kimmel
A new Killed in Action (KIA) memorial has been installed at the Veterans Memorial at Memorial Park. The memorial was installed on Tuesday, May 10 with the bricks and the cylinder for the KIA flag to be installed today.
The memorial was a brainchild of the Legion Riders of Huntington County. Several of the riders wanted to see something done at the Veterans Memorial to honor those who gave their life for our country and freedom.
The Legion Riders started fundraising for this memorial on November 5, 2017 and raised the funds through bike rides, fundraisers and donations from the community.
The memorial was purchased and installed from Libby Monuments of Decatur, Indiana.
The monument will be officially unveiled on Saturday, May 28 at 1 p.m.