Kappa Kappa Kappa accepting applications
Friday, February 3, 2023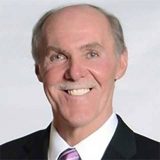 Posted by: Steve Kimmel
Chi Chapter of Kappa Kappa Kappa is currently accepting applications for both General and Laura Blackburn Scholarships. For the General category, the applicant must be a high school senior planning to graduate in the spring and continue their education at a post-secondary institution. The Laura Blackburn Scholarship requires the applicant be a college student or high school senior planning to graduate in the spring, pursuing a career in education.
The deadline to apply is April 1, 2023. The application may be obtained from the Guidance Department at Huntington North High School or by viewing their web page http://hnhs.hccsc.k12.in.us/departments/guidance. Students may also request the application by contacting Angie Garcia, Tri Kappa Scholarship chair by email at agarcia@huntington-chamber.com.
Tri Kappa, Chi Chapter-Huntington is proud to give back to the community, providing local scholarships to high school seniors and college students wishing to pursue a college education. Selection is based upon academics, ability and financial need. Applicants must be residents of Huntington County. Please remember the deadline; your complete application packet must be post marked by April 1, 2023.