HU represented at Christian Scholars' Conference
Friday, June 9, 2023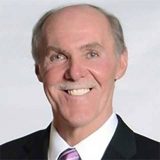 Posted by: Steve Kimmel
Dr. Sherilyn Emberton, president of Huntington University, will participate in the Thomas H. Olbricht Christian Scholars' Conference this month. The conference was created in 1981 under the direction of Dr. Thomas H. Olbricht, distinguished professor emeritus, Pepperdine University, and has since been hosted by several universities associated with Churches of Christ.
The conference calls together scholars from a wide variety of disciplines in the liberal arts, the sciences, business, law, education and medicine to develop their own academic research and to reflect on the integration of scholarship and faith. The mission of the Christian Scholars' Conference is to create and nurture an intellectual and Christian community that joins individuals and institutions to stimulate networks of scholarly dialogue and collaboration.
Emberton will participate in a session titled "How Can Faith-based Education Refresh Souring Perceptions of Higher Education?" She joins representatives from Lipscomb University, Abilene Christian University, Lubbock Christian University, Harding University and Oklahoma Christian University.
"Faith-based universities are uniquely prepared to engage in critical issues facing contemporary society," said Emberton. "As president of Huntington University, I am privileged to observe our faculty as they live out their faith and pursue their disciplines with integrated effort and excellence. I look forward to contributing to the panel discussion at the Christian Scholars' Conference on the future role Christian higher education can play in conversations of the public square."