HCCSC raises $2,000 and 13,000 items for Army
Friday, December 16, 2022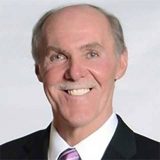 Posted by: Steve Kimmel
On December 9, the Huntington County Community School Corporation concluded its annual Salvation Army canned food drive. This year's food drive was a great success and just another example of the kindness and support we have from our Huntington County community.
It is very powerful when we can come together and contribute for a common purpose. The "what" we do and the "how" we do it are the easy and more tangible things we can see and remember. Some of those examples include the over 13,000 canned food items and over $2,000 collected at our schools, the individuals who contributed, packed boxes, picked-up/delivered, counted/sorted and led campaigns.
We would like to thank all of the participating schools for their contributions and efforts: Huntington North High School, Crestview Middle School, Riverview Middle School, Andrews, Flint Springs, Horace Mann, Lincoln and Roanoke Elementary Schools, plus the The Huntington County Community Learning Center and HCCSC Transportation Department.
We would also like to thank the individuals who helped on our pick-up day: Phil Bailey, many HCCSC students, students and staff from Youth Services Bureau, volunteers at the Salvation Army and the Fire Crews at Station No. 1. Your efforts were greatly needed and thoroughly appreciated.
Finally, a special thank you goes to Juergens Do-It Best with Brandon Juergens providing a truck for our pick-up. This is the 23rd year that they have provided HCCSC with this service free of charge for the benefit of our community.
Most importantly, the "why" of this endeavor is that it helps change and shape the lives of others. The lives of those who are changed are not only the ones who receive, but the ones who give. You cannot easily see or grasp "why" because it is internally driven and more intangible. We want to thank everyone for "why" they participated in this year's Salvation Army canned food drive. Because of your "why," others will be blessed this holiday season. Thank you!
Sincerely,
Chuck Werth
Principal
Crestview Middle School