Dreyer scholarships awarded for 2022-2023
Thursday, August 4, 2022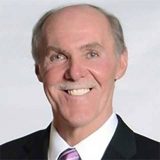 Posted by: Steve Kimmel
Two nursing staff members supporting Parkview Huntington Hospital (PHH) while they pursue nursing degrees are receiving Jill Dreyer Scholarships for the 2022-2023 academic year.
Dawn Frauhiger, RN, and Meagan Christoffel have each been awarded $1,000 toward their education costs.
Frauhiger, a Bluffton resident, is a registered nurse working on a Bachelor of Science in Nursing degree through Western Governors University. She has been in nursing for 2.5 years and has been at PHH for the past year on the Surgical Services staff.
Christoffel is a patient care technician. She lives in Huntington and is part of the hospital's Medical/Surgical Services care team. She is pursuing a Bachelor of Science in Nursing degree at the University of Saint Francis, in Fort Wayne. She began her nursing career in 2021 at PHH.
The awards were announced by Mike Perkins, former director of Parkview Huntington Foundation, which administers the Jill Dreyer funds.
"The Jill Dreyer Scholarship is funded by Parkview Huntington Hospital co-worker giving as well as by support from the community this hospital serves," Perkins said. "For nearly two decades, it has been an outstanding example of generosity at work in healthcare."
The scholarship program was established in 2004 in memory of the late Jill Dreyer, a caring and dedicated PHH nurse. It provides scholarships each academic year to full or part-time Parkview Huntington co-workers pursuing nursing education.
Since its inception, the Jill Dreyer Scholarship program has provided $53,000 in assistance to PHH co-workers, enabling them to enhance their skills and elevate their practice of medicine, providing higher-quality care for patients.